Duel Decks: Speed vs. Cunning angekündigt
Nach dem gestrigen nicht ganz ernstgemeinten Announcement der FtV: Fetched gibt es heute eine Ankündigung zu einem garantiert demnächst erscheinenden Produkt.
Duel Decks: Speed vs. Cunning
Die interessanteste Information neben den Releasedaten dürfte sein, dass die Decks im neuen Cardframe gedruckt werden.
Logo

Editionssymbol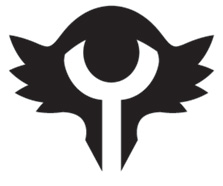 Eckdaten
Offizielle Abkürzung: DDN
Twitter Hashtag: #MTGSVC
Sprachen: Englisch, Japanisch
Release Datum: 5. September 2014
Magic Online Release Datum: 6. Oktober 2014
UVP: $19.99, das wird erfahrungsgemäß auch etwa die UVP in Euro sein.
Flavortext
 Racing across the blazing steppe, the wave of attackers crests the barren hills. Nothing can stop their reckless advance. These warriors live fast, fight hard, and strike terror into the hearts of those in their path. The scarred countryside seems abandoned. Then, suddenly, hidden fighters spring from ambush. The overconfident enemy recoils in surprise, outflanked and outsmarted. Who will prevail, the swift or the sly?
Das könnte Dich auch interessieren: >> Quelle:
wizards
>>
Spoiler
>> Ankündigung:
Modern Event Deck
>> Deal-Radar in den
Red-Zone-Deals
oder selbst stöbern über die
Shoplinks
4 Comments