Magic Modern Grand Prix Antwerpen: Titel geht nach Deutschland!
Nach dem Grand Prix in Warschau dürfen wir zum zweiten Mal innerhalb kurzer Zeit einem Deutschen zum Gewinn eines Major Events gratulieren:
Patrick Dickmann gewinnt den Grand Prix in Antwerpen mit einem Splinter Twin Deck! Glückwunsch!
Wie immer gibt es ein Zusammfassung des Turniergeschehens – ein paar Standings, etwas Metagame und schlussendlich die Auflistung der meistgespielten Karten und die Topkarten.
Der Weg durch die Top 8
So verliefen die Top 8 Playoffs:

Top 16 Standings und Decktyp

Modern scheint ein sehr gesundes Format zu sein. Nicht weniger als acht unterschiedliche Archetypen schafften es in die Top 16. Auch der Metagame Breakdown zeigt ein relativ abwechslungsreiches Feld.
1     Dickmann, Patrick [DEU] (Splinter Twin)
2     Anteri, Fabrizio [VEN] (Tron)
3     Sotiriadi, Nazar [RUS] (Jund)
4     Björklund, Rasmus [SWE] (Living End)
5     Fior, Daniel [ITA] (Affinity)
6     Hendriks, Thomas [NLD] (Splinter Twin)
7     Rúnarsson, Hermann [ISL] (Infect)
8     Bonneau, Alexandre [FRA] (Living End)
style="display:inline-block;width:468px;height:60px" data-ad-client="ca-pub-7315425701366135″ data-ad-slot="7918823802″>
9     Riffert, Till [DEU] (Jund)
10     Guido, Riccardo [ITA] (Jund)
11     Maka, Gabriel [BEL] (Affinity)
12     Saarinen, Olli [FIN] (Melira-Pod)
13     Calafell, Joel [ESP] (Living End)
14     Karsten, Frank [NLD] (Affinity)
15     Deltour, Louis [FRA] (Kiki-Pod)
16     Chiche, Kevin [FRA] (Melira-Pod)
Weitere deutsche Top 64 Finishes
18     Burgold, Lino
26     Krautmann, Wenzel
34     Steppuhn, Klas
37     Hanke, Dustin
38     Sutor, Emanuel
48     Plagge, Julian
55     Grüber, Klaas
60     Königsmark, Dennis
63     Wagner, Pascal
64     Paulmaier, Benjamin
Die Top 5 Karten des Coverage Teams
Bevor es zur magiclinks Analyse der meistgespielten Karten geht, kommen hier noch schnell die offiziellen Top 5 Karten des Coverage Teams.
Das Deck des Siegers – Splinter Twin
1  Breeding Pool
1  Desolate Lighthouse
3  Island
4  Misty Rainforest
1  Mountain
4  Scalding Tarn
3  Steam Vents
4  Sulfur Falls
2  Tectonic Edge
2  Deceiver Exarch
2  Grim Lavamancer
1  Kiki-Jiki, Mirror Breaker
4  Pestermite
4  Snapcaster Mage
2  Vendilion Clique
2  Cryptic Command
1  Dispel
2  Izzet Charm
4  Lightning Bolt
2  Peek
3  Remand
4  Serum Visions
4  Splinter Twin
Sideboard
2  Ancient Grudge
2  Batterskull
1  Dismember
1  Dispel
1  Engineered Explosives
1  Grim Lavamancer
3  Molten Rain
2  Relic of Progenitus
2  Threads of Disloyalty
Meistgespielte Karten in den Top 16 Maindecks
Annähernd so bunt wie das Metagame ist auch die Verteilung der Karten runtergebrochen auf die bloßen Zahlen. Sieh selbst: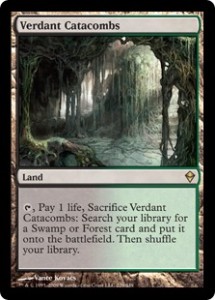 Meistgespielte Karten in den Top 16 Sideboards
Ähnlich bunt wie Maindecks sind die Sideboards gemischt.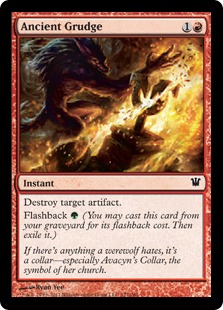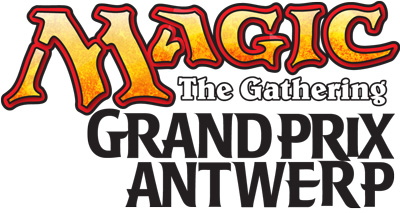 >> zur vollständigen
Coverage